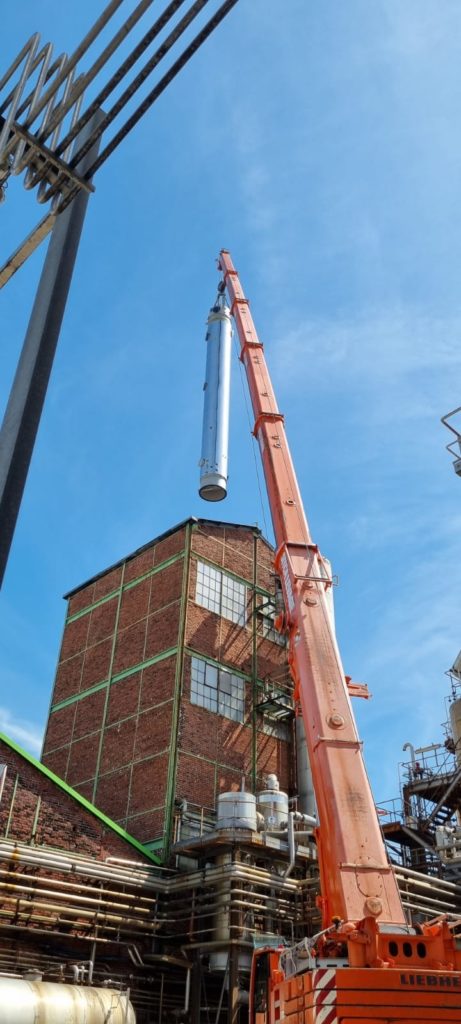 TEREOS Morains new distillation column and study design & supply in France
A new achievement for INTERIS which is supporting its client TEREOS (MORAINS) with the design and
supply of a new distillation column and the study of its integration into the existing plant.
The lifting of the column went perfectly, successful installation!
The piping work is now underway with the focus to start the plant for the sugar campaign!